Kevin Whalen - Singer/Songwriter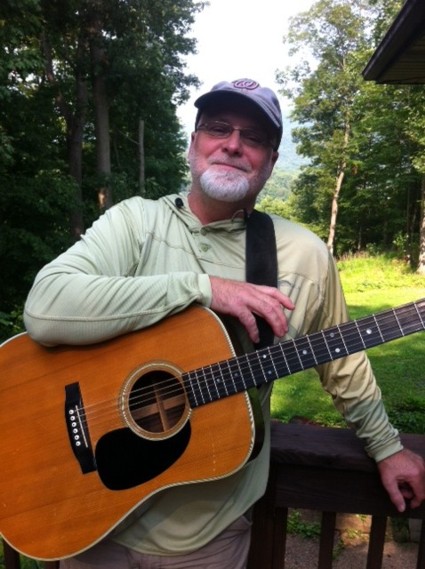 Welcome to my music website. Take a look around, there is plenty to see and listen to. All the sample songs from each CD are downloadable as MP3's and each CD is available at a very reasonable price. If you have any questions or comments, I would be thrilled to hear from you.
With two CD's of originals recently behind me (Late Autumn in 2016 and Life Is A Wonder in 2019), I decided to change things up a bit and work on a project I had been thinking about for a few years. I wanted to record songs written by five excellent local songwriters, who I had also gotten to know as friends. From their many great songs I chose a song by each of them that I not only really liked, but were also songs that spoke to me in way not easy to explain. It seems as though each song called to me to cover them.
So, I worked on them for a while, though not too long as I did not want to over think them, rather hoping for them to unfold spontaneously. In the studio that approach meant we wanted to come up with a single take with me and my guitar that Don Crigler and I thought captured the essence of the song. We were after the first take that sounded and felt right and ended up with these 5 recordings, going through no more than 3 or 4 takes on any one song, often even less.
I also told the musicians and vocalists who were going to add tracks to mine, to just feel the song and play or sing simply what felt right to them. I gave them very little if any direction and actually did not even listen to their tracks until well after they had recorded and gone home. This all may have been a risky approach, but I cannot help but feel I was well rewarded by it. I could not be more pleased by and grateful to the superb musicians and vocalists who performed so well on this recording. Don also just amazed me by so expertly co-producing, recording, mixing and mastering this project.
In the end, this recording is quite simply a tribute to just a small sample of the wonderful songwriting of Chris Turner, Jan Gillies, Jeremy Rodgers, Sandra Lyerly and Don Crigler. Thanks for all your songs, written and yet unwritten. Kevin
Because, it is all about the song.