Kevin Whalen - Singer/Songwriter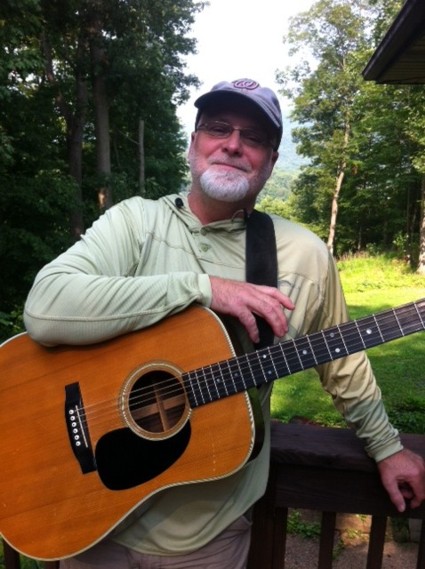 Welcome: My name is
Kevin Whalen
, a Singer and Songwriter based in the Shenandoah County of Virginia. To spare you from the boring details, I will tell you only that I have lived in many places, been influenced by many musicians and been writing songs, off and on, for many years. My songwriting has picked up quite a bit in the past few years and there is solid rationale for that.
I am fortunate to have moved in 2006 to Shenandoah County here in Virginia, not only for its natural beauty and name sake river (fly fishing is 2nd only to music for me), but also for the musician and songwriter friends that I have made here. Their talents and abilities inspire me to be a better songwriter and musician and I am gratefully indebted to them for that.
My first CD, Late Autumn, was a bucket list project. I was so happy with it and had such fun putting it together that I immediately added "record another CD" to that list. Having now (June 2019) wrapped up Life Is A Wonder, I find myself again extremely pleased with this new album and also just had a blast recording it. My bucket list now has an ever constant item on it: Keep writing songs, keep singing songs and keep recording songs with talented musicians.
Because, it is all about the song.